Our Services
We have our own diggers and earth moving equipment, ground shaping presents no problems for us.  All employees operating machinery hold the relevant certificates and qualifications.  With our gallery you can certainly see a selection of the services we can offer and the degree of quality in what we do.
Our employees are all directly employed and have been trained effectively so you can be assured that the service you receive is both professional and will be well executed.  As an organization we have the facilities and the equipment required to accommodate many different landscaping needsso you can be assured that a job completed by our organization will certainly be carried out to a very high standard.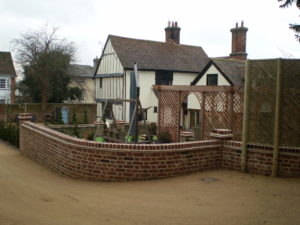 Decking
We can advise, if you are not sure, on which type of decking would suit the area in which you want to have it.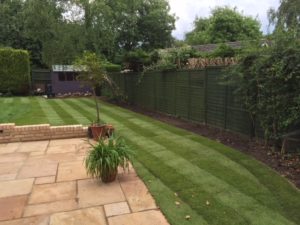 Garden Walls
Whether using timber sleepers, brick products or rendered walls, we have the skills to build beautiful features that work to improve your garden areas.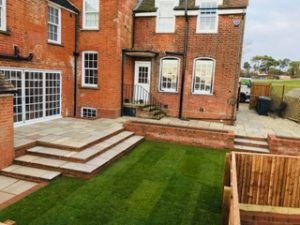 Grass/Turf/Planting
Having the skills to prepare the area to either receive turf or seed, make sure it is running to good levels, compacted as required, wetted before laying and most importantly advising on the best time to either turf or seed.